ARTIFACTS FROM WASHINGTON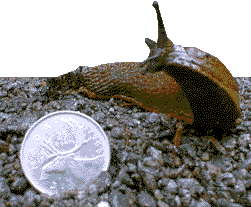 Top Banana The Hoh Rain Forest in Olympic National Park is crawling with these Banana Slugs shown here. The coin shows the relative size of this fungus-eating forest dweller. Like its namesake, some Banana Slugs are bright yellow, and can grow as long as 12 inches. But this one, the "Spotted Slug" is brown with brown spots and only five inches long. Part of the snail family, these crawlers have a lifespan of one to five years.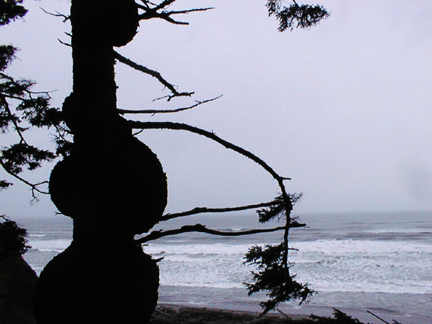 Picasso's inspiration? The Sitka Spruce tree, so dominant in the Pacific Northwest, is the only tree that develops these protruding "burls" which make it look like a Picasso woman.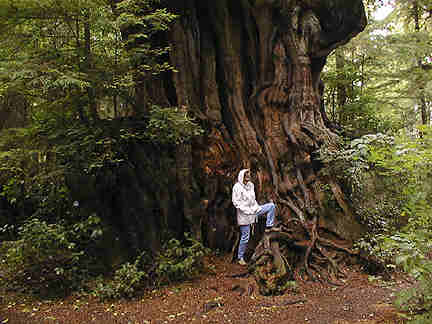 Big Red Although Western Redcedar trees are plentiful in Olympic National Park, this one, at a height of almost 300 feet is by far biggest.
Copyright 1998 WriteLine.
All materials contained in this web site are the property of WriteLine.
All rights reserved.