ARTIFACTS FROM NEW HAMPSHIRE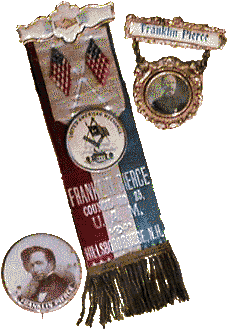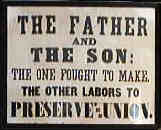 Like father, like son . . .

Franklin Pierce was introduced to politics at a very early age. His father, Benjamin Pierce, was a Revolutionary War hero, a hero from the War of 1812, and a two-term governor of New Hampshire. So when Franklin campaigned for the presidency, he naturally evoked his father's accomplishments as shown in these campaign banners displayed at the Franklin Pierce Homestead.

Copyright 1997 WriteLine.
All materials contained in this web site are the property of WriteLine.
All rights reserved.