ARTIFACTS FROM RHODE ISLAND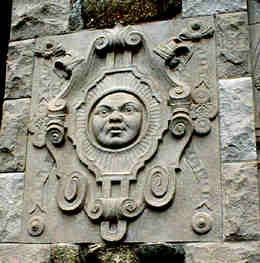 How would you like this face to be staring back at you when you sit down at a Barbecue with your plate of food? Faces like this appear throughout the stone wall surrounding the patio of the Blythewold mansion.

Copyright 1997 WriteLine.
All materials contained in this web site are the property of WriteLine.
All rights reserved.