NATIONAL BASEBALL HALL OF FAME . . .
Mingle with life-sized plaster-of-paris fans from earlier days.
Learn about the exciting 1940s & 1950s Womens Leagues.
Peek inside Joe Dimaggio's locker, which later became Mickey Mantle's (where the sweet smell of sweaty success still lingers).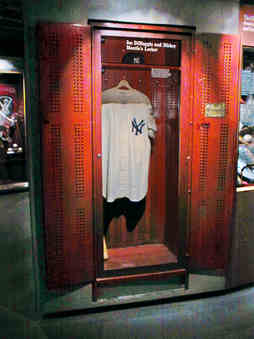 Copyright 1998 WriteLine.
All materials contained in this web site are the property of WriteLine.
All rights reserved.